Bulls coaches are the core strength of the club. As the Club's mission states, "The Bulls Soccer Club is a 501(c)(3) organization, established to support, educate, organize, and develop Hawaii youth players to achieve their highest potential through the game of soccer. To do so, the club will provide the highest level of coaching to its players."
With both depth and breadth of experience, all Bulls coaches embody a passion for coaching and for playing the game.
Directors and head coaches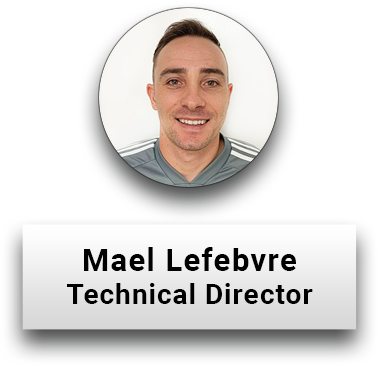 From 2005 to 2010, Mael Lefebvre played with FC Lorient, a French association soccer club that plays in Ligue 1, the highest level of French soccer. Mael made it through all the academy ranks all the way up to the reserve team, which ended up winning the league championship in 2010. In the 2010-2011 season, Mael joined US Concarneau, which is now in the 3rd division.
When Mael moved to Hawai'i in 2011, he played for HPU from 2011 to 2013, becoming captain in 2012 and Most Valuable Player in 2013. HPU won its first-ever conference title in 2011, and during that year Mael had an 0.81 goals against average, which was the lowest rate in the nation. Mael also earned two All-PacWest Conference nominations.
His passion and dedication to the game drove him to become more involved with the game even when he was still playing. In 2012, he became a goalkeeper coach for Academy One Goalkeeping and actually became its director only two years later. After getting his bachelor's degree in international business from HPU in 2015, Mael became the assistant goalkeeper coach for HPU and also a Riggers coach. In 2016, he joined the Bulls and became the '02 boys coach. A year later, he was appointed director of coaching and is now the technical director.
---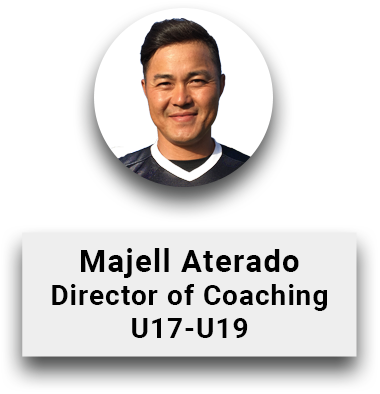 Majell Aterado played professionally for 10 years, starting in 2005 when he played for the California Cougars, part of the Major Indoor Soccer League. After that, he played for the San Diego Sockers and was influential in helping his team win the league championships from 2009 to 2012. In fact, for three years, from 2010 to 2012, the team had the longest winning streak in U.S. professional soccer history. In 2011, his team was FIFRA club champions, where his team competed against, and beat, teams from four countries and four professional leagues. He subsequently played for the Ontario Fury (2012-2014) and Las Vegas Legends before hanging up his cleats (at least professionally) in 2015.
His 15-year coaching career is as impressive as his professional experience. From 2008 to 2010, he was a technical trainer for all ages, and the U12 girl's coach, for the Atletico Santa Rosa Soccer Club in California. Under his direction, the team developed from a recreational team to one that won three tournaments and came in second in league play. From 2011 to 2012, he was an assistant coach for the Santa Rosa Junior College in California. He has coached at many different clubs and schools, including St. Louis (Hawai'i), FC Sol (Escondido, California) Premier Empire Soccer Club (California), Arsenal FC (Ontario, California), Hawai'i Rush and now the Honolulu Bulls. He also holds a National Youth License (2011), Northern California USSF D License (2011), and a Cal South D License (2012). Majell became the director of coaching for U15 and over in 2020.
---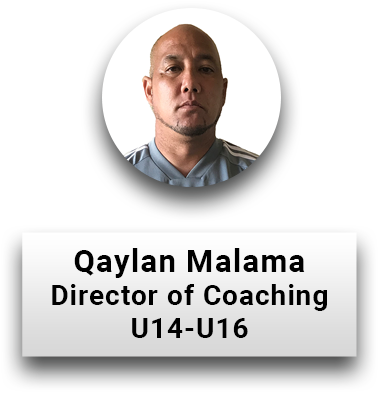 Born and raised in Honolulu, Qaylan "Q" Malama played at the regional level for two years.
Q has been coaching youth soccer for well over a decade and has been with the Bulls for the majority of that time. As a Bulls coach, Q has led his team to a state title victory and to represent Hawaii in San Diego Surf Cup in 2015, 2016, 2017 and 2019. Q has also been traveling as an international coach in Denmark, Sweden, France and most recently, Spain.
As the head coach of the Aiea Boys Varsity team since 2017, Q led the team to an OIA championship in 2019. In 2021, he was named OIA coach of the year.
You will often find Coach Q on the field, participating in drills, pushing players to work hard and achieve their potential. Q's love of the game is impossible to miss.
---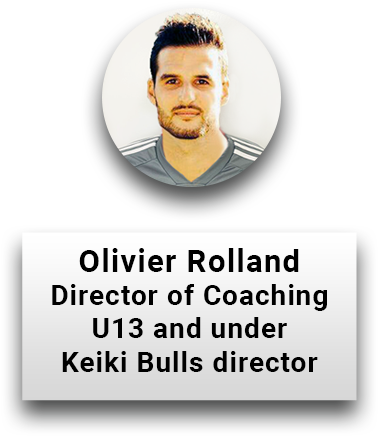 Olivier Rolland was born in Lorient, France. During his youth, he had the privilege to play for the French professional soccer Academy of FC Lorient.
In 2011 after graduating college with a degree in computer science, Olivier decided it was time to leave his hometown and play soccer overseas. He ended up studying business administration and playing soccer at Iowa Western Community College where he became the team captain during his sophomore year. During his two years playing at Iowa Western, he won two conference titles, one regional title, and received several conference and regional individual accolades.
For his junior and senior years, Olivier transferred to Hawaii Pacific University where he was named Captain after his first year playing for the Sharks. In 2014, he was named PacWest preseason defender of the year and was selected in the PacWest conference team as well as the All-West region team for NSCAA. In 2015, he graduated with a bachelor degree in International Business.
Olivier's passion for coaching and his desire to give back began early. Indeed, he started coaching soccer when he was 17 years old in his hometown where he coached U12 and U8 youth academy teams at FC Lorient. After graduating, he joined the coaching staff at Hawaii Pacific University and coached for 2 years while obtaining his master's degree in communication. He joined the Honolulu Bulls Soccer Club in 2018 and became the director of coaching for U14 and Under in 2020. Olivier is also the head coach of the 2010 ODP (Olympic Development Program) team for the state of Hawaii.
---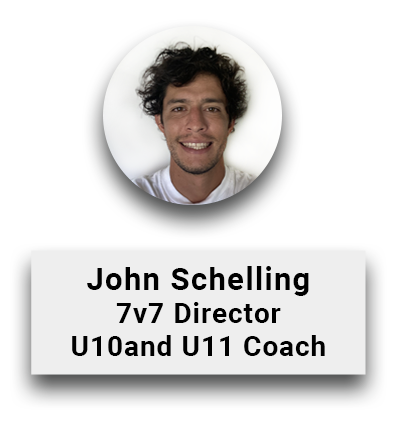 John grew up playing soccer in Arizona and Mexico. Playing for some of top clubs in Arizona, consistently competing at the top state and regional levels.

After completing high school John played briefly in Mexico, including a trial at Atlas FC before deciding to pursue his education. Playing at the collegiate level in Arizona, playing for the fighting artichokes of Scottsdale Community College, before moving to Hawaii to play for the HPU sharks.

John has been coaching the past seven years in Arizona and Hawaii.
---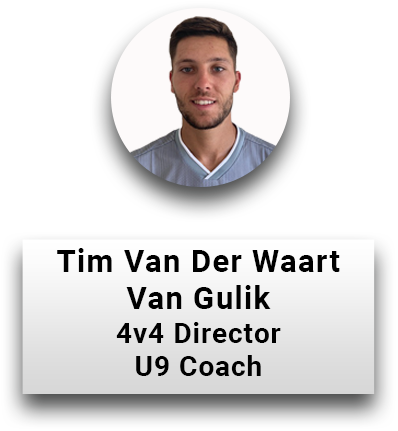 Tim van der Waart van Gulik was born in Capelle aan den Ijssel, Netherlands. In 2006 Tim moved to the San Fransisco Bay Area due to his father's work. From 2014-2018 Tim played USSDA (now MLS NEXT) for Diablo FC and Juventus SC. During the summer's in high school Tim would spend his time back home in the Netherlands where he trained and played with Excelsior Rotterdam u19, a club who currently play in the Dutch second division.
After high school Tim attended Stanislaus State University where he played collegiate soccer for one year. After the one year Tim moved to Germany to try and pursue a professional contract as he went on trail and 3 different 4th division clubs and ended up signing a contract for SV Neuhof in the Hessenliga.
Due to multiple knee surgeries he decided to stop playing and purse coaching. In 2020 Tim started coaching u10 and u11 boys for a youth club in California. Tim holds a US soccer F license and is working to move up to D in the coming months.
---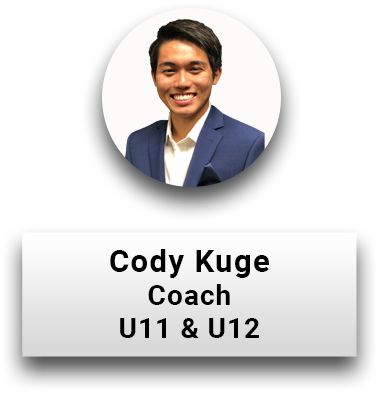 Cody Kuge was born and raised in Hawaii on the island of Oahu. He played for Kaiser Highschool and helped them achieve their first and only OIA title back in 2014. After leading the team in goals in 2015, Cody received a scholarship offer to play for Chaminade University where he enjoyed 4 great years playing for their first team. He graduated with a Bachelor's degree in Business Administration and a minor in Marketing in 2020.

Cody revisited his Alma Mater as a coach for the Kaiser varsity boys team and has been there since 2017. Kaiser was able to finish in first place in the East for 3 consecutive years since then and is hoping to continue their fine form in the coming years with a great team of coaches.

Although the majority of his coaching experience involves High school level players, Cody has individually trained many players ranging from 3-9 year old players learning the game to Ecnl and College level teens progressing their early careers. His passion for coaching is seen through his enthusiasm and communication as his goal is helping kids not only become better players on the field but better people off the field.
---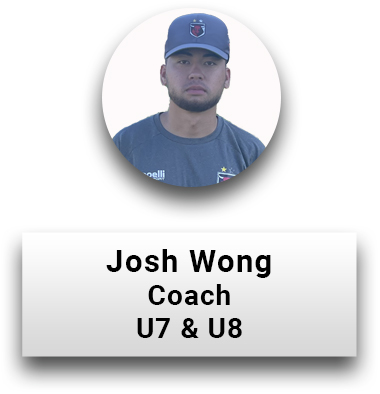 Josh was born and raised in Oahu, Hawaii, and graduated from Maryknoll in 2016. At Chaminade University, he had the opportunity to play soccer for four years and was recognized as an Academic All-PacWest student athlete. He helped Chaminade shatter their all-time Pacwest Conference record finishing in fourth place during his last year.
Josh is currently a special education teacher who is also finishing up his graduate studies and working toward a PhD. Josh played soccer with the Honolulu Bulls Soccer Club from the seventh grade through his senior year of high school.
He has a strong desire to pass on to the keiki what he has learned throughout his years of soccer.
---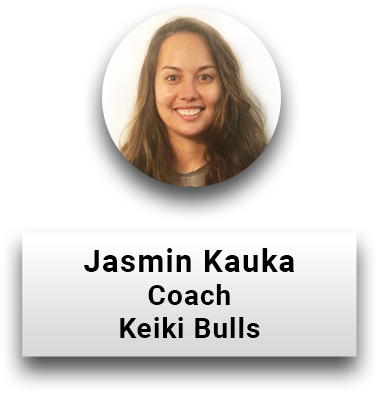 Jasmine has been with the Bulls since age 8 as a youth player. She played with the Bulls through high school and moved on to play soccer at the University of Alabama Birmingham where she received All Conference Honors.
Jasmine is an WPSL National Champion as well as well as a National Semifinalist where she played with the Gulf Coast Texans (now called Pensacola FC). While playing in Florida she received All Conference honors at the WPSL level. Jasmine went on to train with two professional teams before returning home.
Today, Jasmine coaches our younger players in the Keiki Bulls program.
---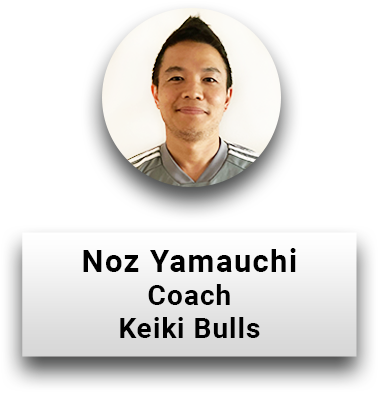 Noz Yamauchi serves as a Keiki Bulls and U11 assistant coach, and is also a current player with the Bull's men's team where he leads the Major Island Soccer Organization (MISO) league in assists.
Noz grew up in Chapel Hill, North Carolina, playing club soccer with Raleigh's Capital Area Soccer League (CASL). He made the North Carolina All-Region and All-State Teams all four years of high school. His senior year, he was also named a Parade All-American player. Noz was selected for the North Carolina state team, went on to be selected for Region III team, and then made the youth national team starting at U-15. He continued to play with the youth national team throughout high school, traveling all around the world competing against other nations. With his team, he qualified for and represented the United States in the FIFA U-17 World Championship held in Cairo, Egypt.
On a men's soccer scholarship at the University of North Carolina at Chapel Hill, Noz was a four-year starter. He helped the team win an Atlantic Coast Conference (ACC) title his junior year, and then played a key role in winning the NCAA national championship his senior year during the College Cup. The title was historic as the first for the UNC-Chapel Hill men's program.
After graduating from UNC, Noz decided to pursue dentistry and attended the University of North Carolina School of Dentistry for both dental school and his specialty residency in endodontics. He owns a private practice in Honolulu.
---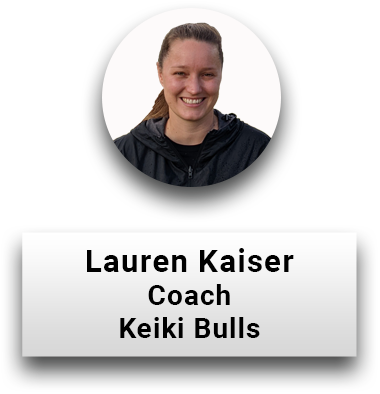 Lauren grew up in the DC area and has been playing soccer since age 8. She played for Lee Mt. Vernon Soccer Club (LMVSC) locally and helped her high school win their first ever district title her senior year. She was selected for and competed with the Virginia ODP team and the Washington Spirit player development academy. Lauren has been fortunate enough to train and play soccer abroad as a member of these programs in France, Spain, and the Netherlands.

After graduating from high school, Lauren received a scholarship to play soccer at the University of Miami (FL) and attended there for two years before transferring to the University of Maryland where she played for the club team. She moved to Oʻahu to pursue her Master's degree in Geography at the University of Hawaiʻi at Manoa. She is now a research analyst and lecturer for the UH System.

Lauren has previously coached the Bulls '04 Girls team and played for the Bulls Women's team. She now works with our Keiki Bulls program as well as other youth development and after school soccer programs on Oʻahu.
---