Soccerwire.com published an article mentioning the addition of Honolulu Bulls midfielder Jonah Kawamura to the University of Washington Men's soccer program.
The start of the University of Washington men's soccer 2021 season is just weeks away, and when the Huskies return to campus to begin preparations, their roster will include three additional newcomers that have recently joined the program.
Uli Esquivel, Jonah Kawamura, and Ilijah Paul join an experienced UW roster, many members of whom led the Huskies to a 12-4 record and the NCAA Tournament quarterfinals during the delayed 2020 season (played in spring of 2021).
"We are excited to add three more talented players to our 2021 recruiting class," said UW head coach Jamie Clark. "Jonah, Uli and Ilijah are all top students and soccer players. Each has great experience and the right mind set to work hard and make their mark on Husky soccer. We need people and players like this to keep our program among the elite in the country."
Kawamura was the Gatorade State Player of the Year for Hawai'i in 2021. A midfielder, he played for 'Ioloni School and for the Honolulu Bulls club program.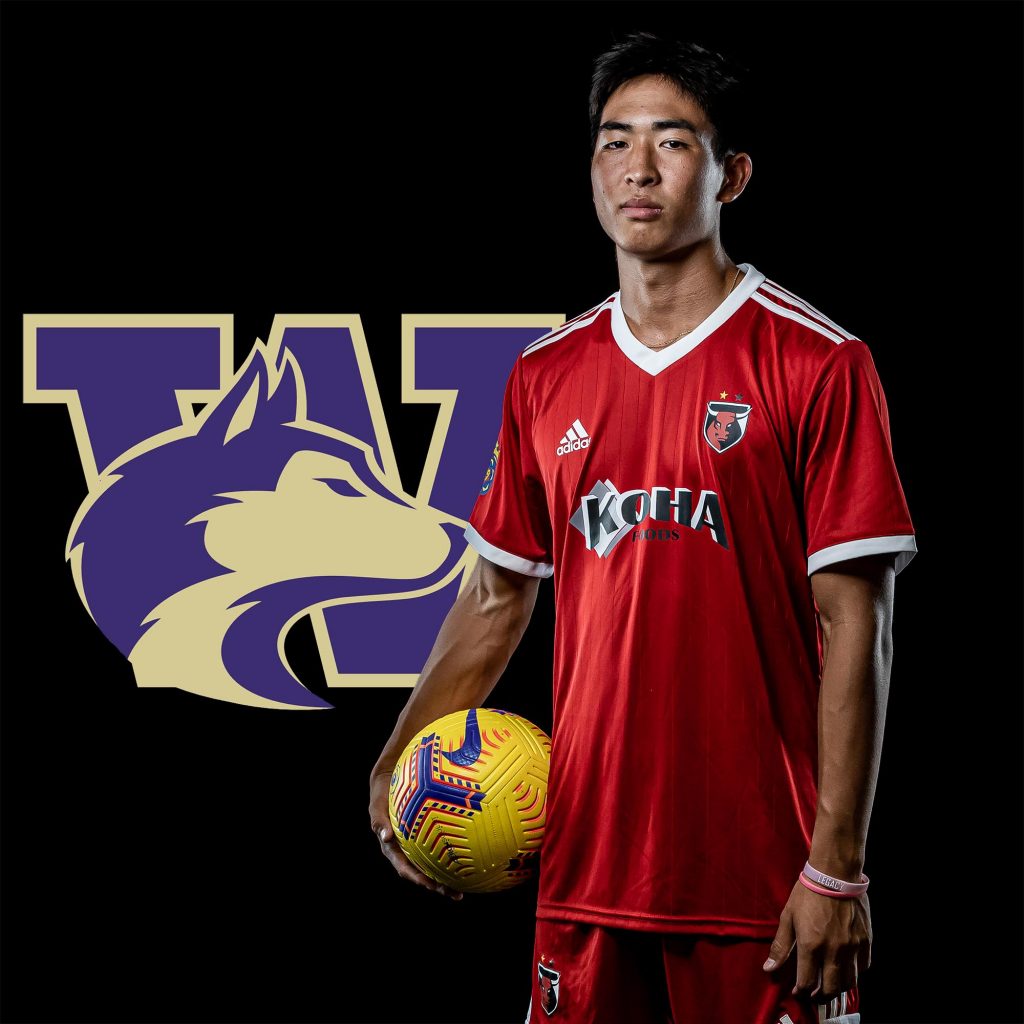 A 2019 and 2020 All-IHL first-team selection, he was also second-team all-state in 2019. Kawamura helped the Bulls to the 2018 U-18 Surf Cup Championship and to the semifinals in the U-19 competition the following year. He also reached the semifinals of Club Nationals in 2018 and earned a place on the ODP West Region team in 2019.
"Jonah is the top player out of Hawaii this year," said Coach Clark. "He is a very skillful midfielder who connects the game very well. He joins fellow Huskies with Hawaiian roots –Dylan Teves, Charlie Ostrem and Kalani Kossa-Rienzi – who all have been fantastic for our program. We believe Jonah will follow in their footsteps and be a player who will make his mark on the Purple and Gold.
To read the full article, please visit Soccerwire.com