The club is proud to announce 5 new college commits for 2021. 
This upcoming fall, Tabin Molzon will pack his bags to Rhode Island and will join the Wildcats family at Johnson and Wales.
The Honolulu Bulls offensive players, who joined the club a year ago, will study graphic design.
"I chose Johnson and Wales because I had a lot of family on the East coast, and the school has a really good graphic design program which is actually part of their engineering majors so I will get to learn about the process of how things are actually made rather than just external design. Also, their coach was very nice and gave me the impression that with the right work ethic I could have a good impact in my freshman season. I will be studying graphic design, and I thank the bulls because of the intensity of the drills and good quality of play. I would never have gotten scouted through my footage from an exact camp in Vegas without the bulls rigorous training environment." Tabin said.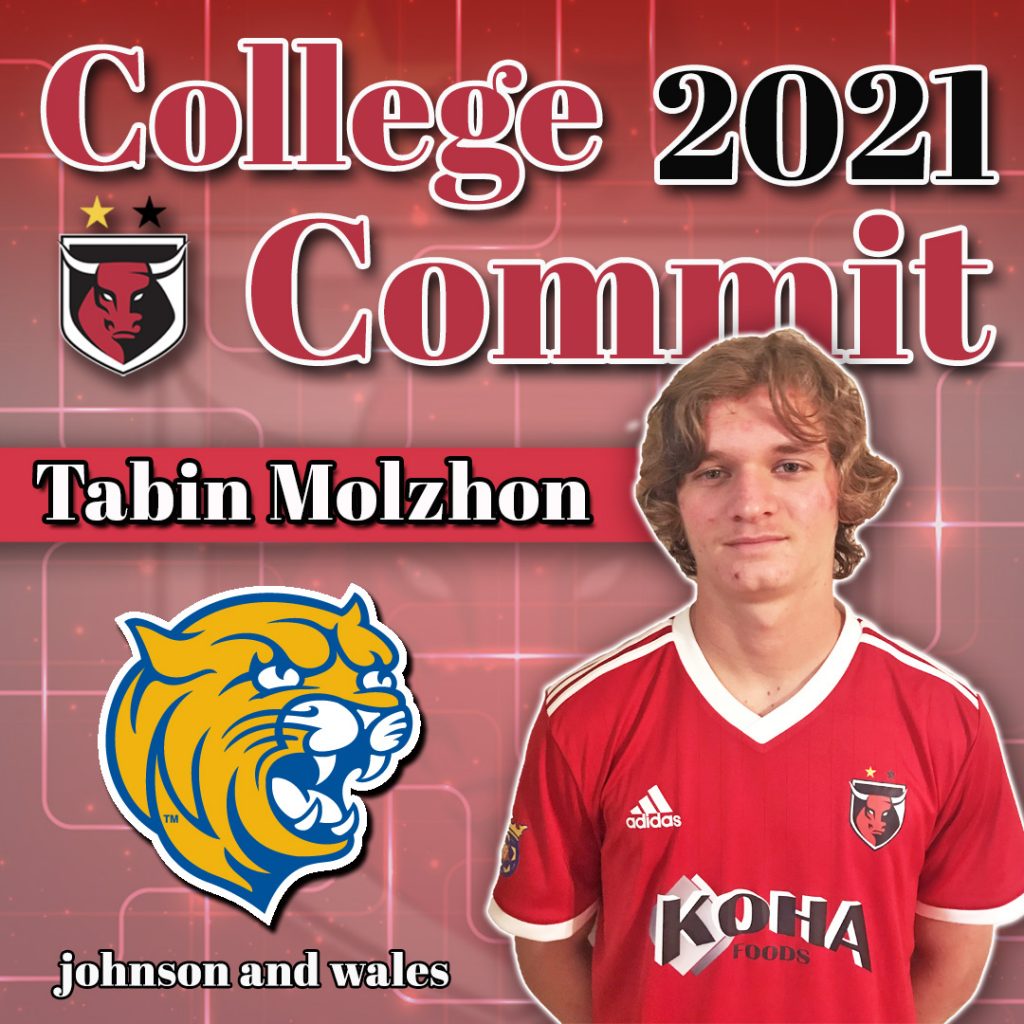 On the complete opposite side of the country, Jonah Kawamura will join the Huskies at University of Washington, in Washington State.
The midfielder will study business and will compete in the renowned and competitive PAC12 conference.
"I chose UW because I have a great relationship with the coaches and will be receiving a great education. I also chose UW for their great soccer program that I feel I will grow a lot as a player and will open doors for me in the future than other colleges wouldn't be able to. I'm looking to study business at UW. I have been with the bulls for about 12 years now and they have helped me so much. They have helped me develop into the player I am today and guided me through the recruiting process. I can't thank bulls enough for helping me achieve my goals."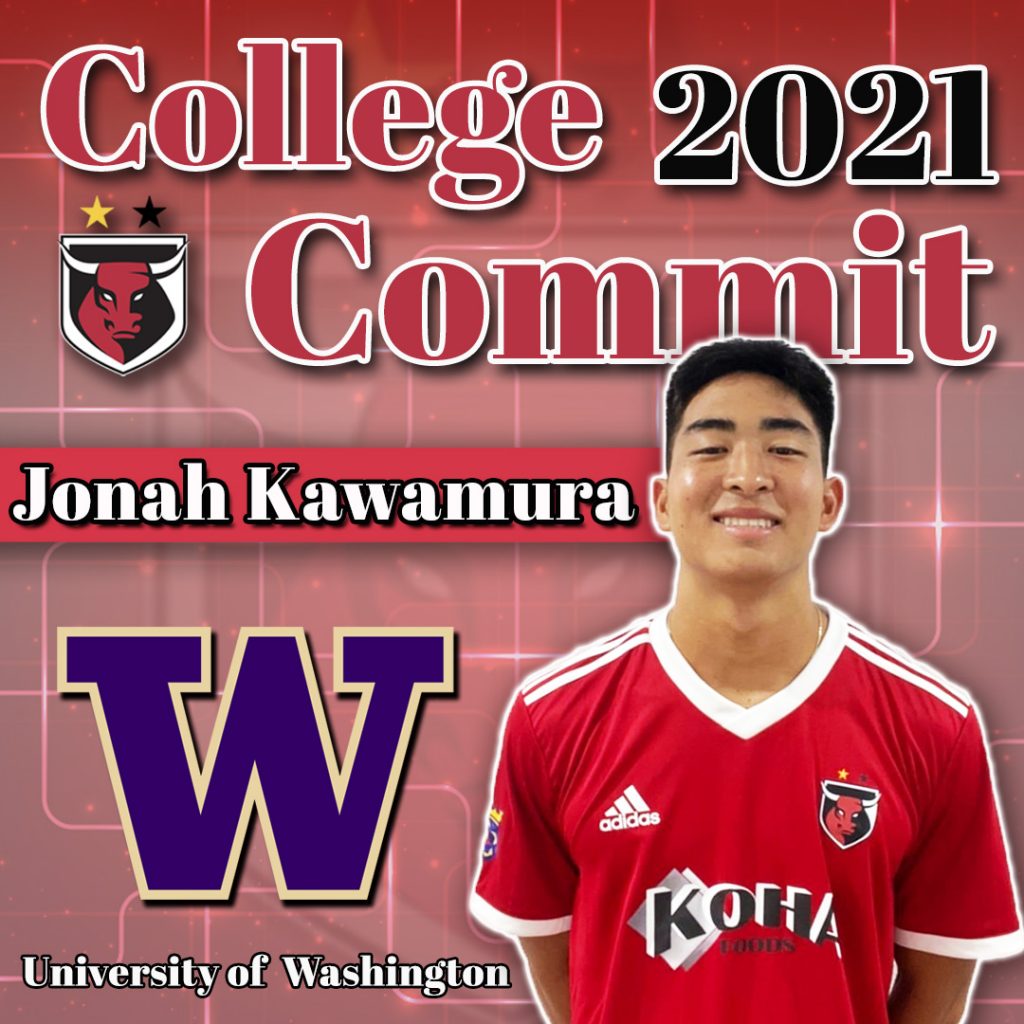 More recently, Noah Edwards committed Pacific University. Part of the club since Keiki Bulls, Noah will join the Boxers Ohana in Oregon.
Noah, a midfielder, is interested in studying science. "I chose Pacific University in Oregon because I felt the strongest connection with their campus and their coaches. I also chose them because I want to pursue their internship program at Nike World Headquarters, which is something that's always interested me. I am excited for my next chapter in both school and soccer and would like to thank all my teammates, coaches and families at Bulls who have supported me and helped to prepare me for what's to come." Said Noah.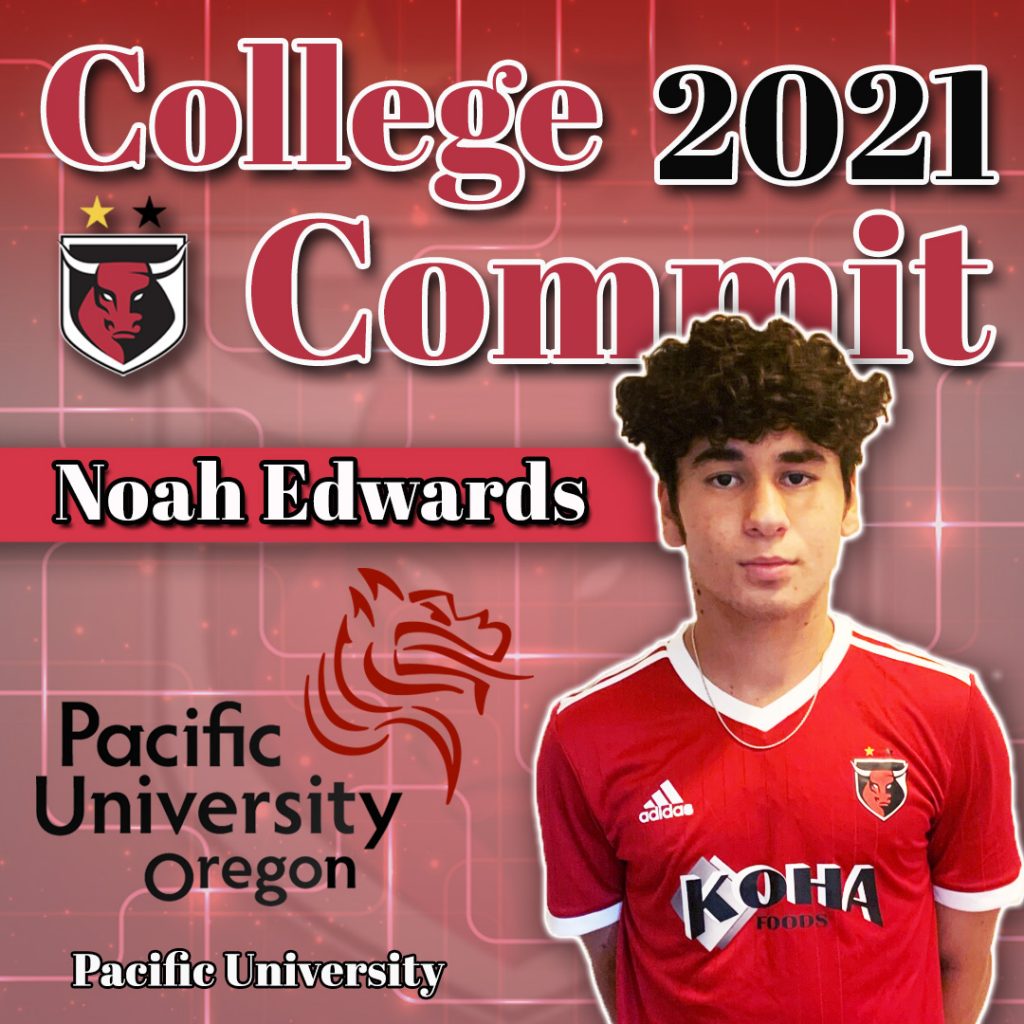 Still on the west coast, Max Albano will also move to Oregon. Max committed to Willamette University and will join the Bearcats family.
Max, an offensive player who joined the Honolulu Bulls last summer will study physics and engineering. "Joining the Bulls allowed me to the best situation in fulfilling my goal to play college soccer and receive my degrees. I'll be in Willamette's and USC's 3-2 program where I hope to obtain degrees in Physics and Engineering respectively." Max said.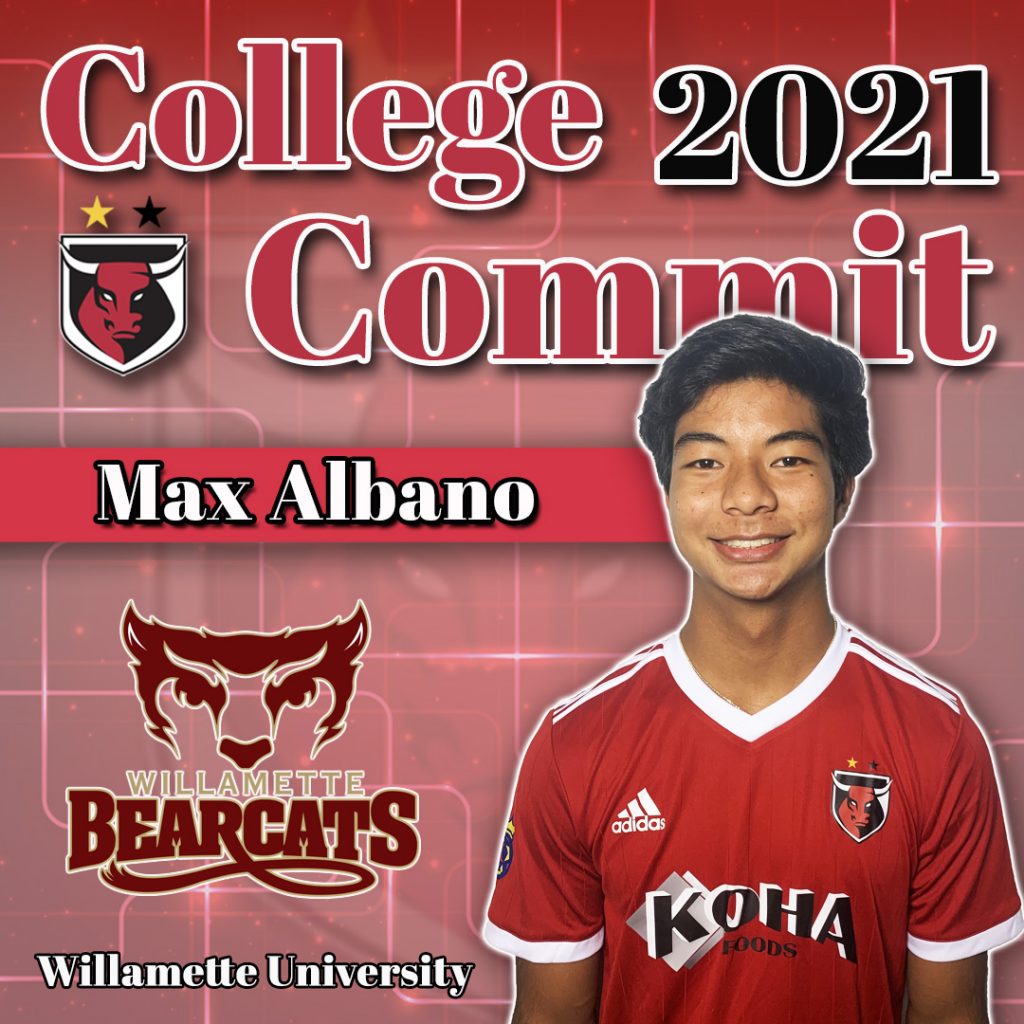 Last but not least, Jonah Yoshimoto will join the Spartans Ohana in British Columbia, Canada. Jonah committed to Trinity Western University and will pursue their nursing program.
The midfielder is excited to start his journey in a different country: "I am stoked to continue my academic and athletic career at Trinity Western University in Langley, British Columbia. I decided to commit to Trinity Western University as it is one of the top soccer schools in Canada. In addition, it has a very well known nursing program which I will be pursuing. I am forever grateful for the Bulls 'ohana and everything they have done for me these past 10 years. They have played a tremendous part in making me who I am today both on and off the pitch." Jonah said.
We look forward to seeing all of them on the field defending their new colors. Good luck and congratulations! 
Click here to see other commitments.